The Diabetes Cook Off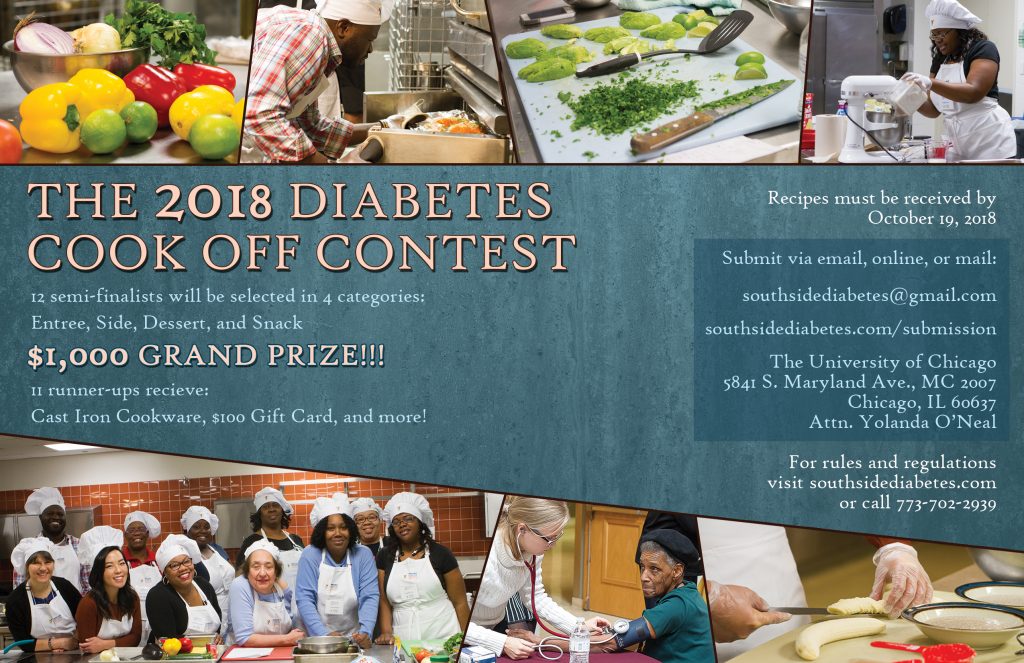 In observance of National Diabetes Month, The Improving Diabetes Care and Outcomes on the South Side of Chicago (aka the South Side Diabetes Project) announces its Diabetes Cook Off Contest, taking place on Saturday November 3, 2018 at the Washburne Culinary Institute located at 740 West 63rd St, Building U, on the South Side of Chicago!
The Cook Off is an opportunity for ordinary cooks to compete and share their best diabetes-friendly, healthy recipe and to demonstrate that healthy, diabetes-friendly food can be delicious, affordable, and enjoyed by the entire family. Recipes in four categories, side dish, entrée, dessert, and snack, will be judged for a grand prize of $1,000 cash and many other great prizes!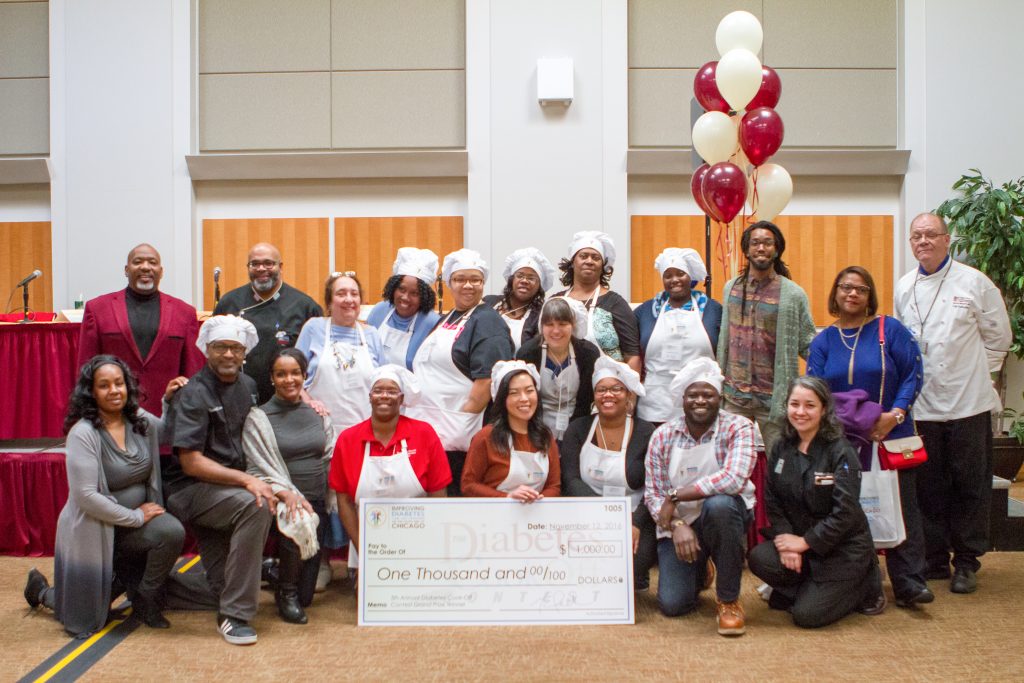 The deadline to submit recipes for entry into the Cook Off is Friday, October 19, 2018.
Print-out submission form coming soon
Send your completed form to:
Attn: Yolanda O'Neal
University of Chicago, Section of General Internal Medicine
The Diabetes Cook Off
5841 S. Maryland Avenue, MC 2007, Rm. B239
Chicago, IL 60637
Please note that if submitting it by U.S. mail, it must be post marked no later than October 19, 2018 at 5:00p.m. CST. 
You can obtain a hard copy of an entry form at one of the following locations:
Access Booker Family Health Center
654 East 47th St
Chicago, IL
Chicago Family Health Center
9119 S Exchange Ave.
Chicago, IL
The University of Chicago Primary Care Group (DCAM)
5758 S. Maryland Ave., 3rd floor
Chicago, IL
The K.L.E.O. Community Family Life Center
119 E. Garfield Blvd.
Chicago, IL